In the last two years, mainly due to the health crisis, discourses related to the digitization of logistics and transport have increased. However, the reality is that supply chains still do not have complete operational visibility, manual processes continue to be paper-based, communication procedures are slow and inefficient, and customers receive segmented and delayed information.
Since 2014, the European Commission has monitored the digital progress of the Member States and annually publishes the reports of the Digital Economy and Society Index (DESI). The 2021 report indicates that Transport continues to be part of that group of sectors in which digitization is a pending issue.
DESI 2021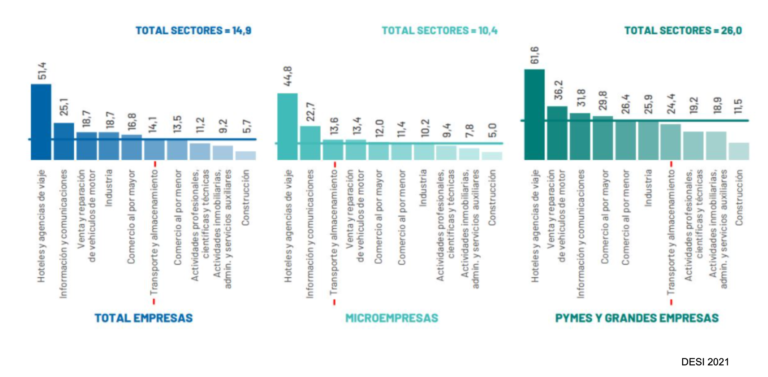 There are digital solutions on the market that improve the operational capacity of companies and perfectly cover the planning, visibility and traceability needs of the agents involved in the supply chain, also reducing the environmental impact. However, the percentage of transport companies that invest in technological resources barely exceeds 14% in Spain. What is the main impediment?
Register! See what we can do